Engineered Hardwood Floors Manufacturer
North American Made Products.
Lacey Act Compliant
Full Compliance with CARB2 Certification
Mattera is a World Class manufacturer of Engineered Hardwood Flooring, strategically situated in the Yucatan Peninsula in Mexico, land of the Mayan Culture; with a mill in Campeche and a main facility in Merida, the capital of Yucatan. Mattera is part of Ciclo Group, one of the leading corporations in Mexico www.ciclocorp.com.
The company has a total annual production capacity of more than 3.2 million sq.ft. of flooring, it's in the top 3 producers of prefinished line in Latin America and is backed by a group of talented and specialized craftsmen that make real hand scraping.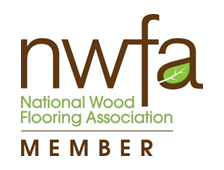 Mattera's main customers are located in USA and Canada. The company specializes in custom made collections.
We meet or exceed the requirements of international norms, which allows us to manufacture a very competitive product which meets all US standards.
We have weekly freight services from Port Progreso to Panama City, Florida (2 days total transit), one weekly shipping from Port Progreso to Houston, Texas and biweekly options to the Caribbean, Central and South America.